I know we're all starting to get into the Christmas spirit (at least I know I seriously am!), but I just wanted to share with you how our little Thanksgiving Brunch turned out, since I teased you with a little
inspiration board
already.
Here was the spread, pre-devouring (also, no one had shown up yet, so a fruit salad and some more muffins were added after this picture was taken):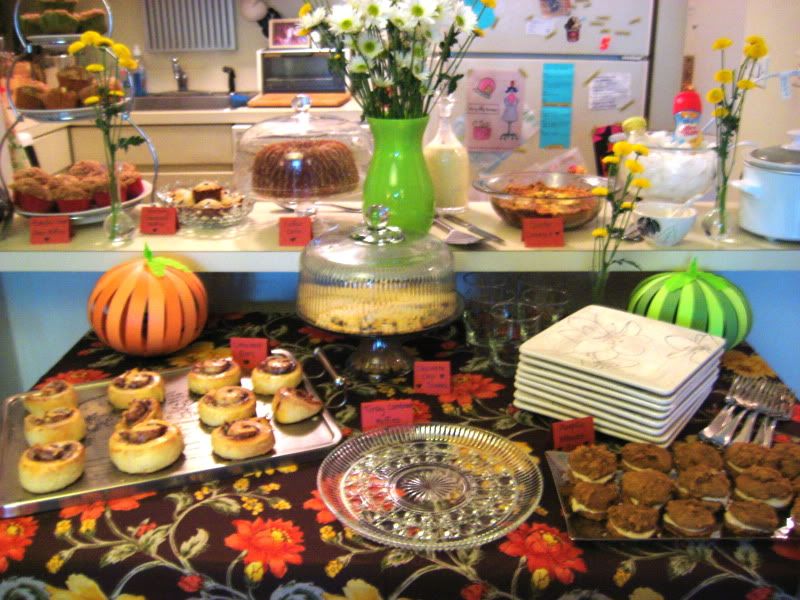 I loved the tablecloth and how cute Martha's pumpkins looked. Also, there's something so fun and fancy about whatever you've cooked/baked when it's served from either a footed cake plate or on a cool platter. Thank you, wedding gifts!
A close-up of the
Pumpkin Cream Cheese muffins
, the Blueberry Cheesecake muffins, and the
Coffee Cake
. Plus, the little orange tented signs I made the night before so everyone would know what they were eating!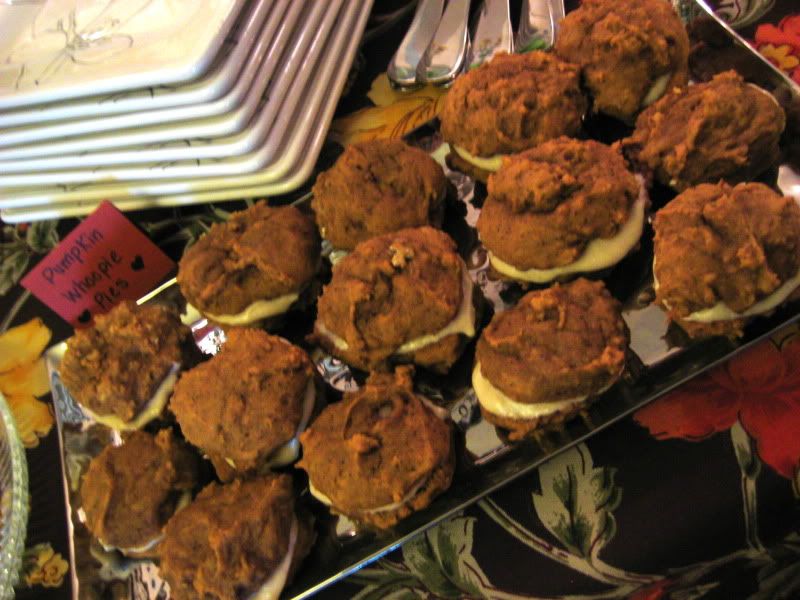 Please do yourself a serious favor (and your waistline a serious disservice) and run, don't walk, to your nearest grocery store to get the ingredients to make these
Pumpkin Whoopie Pies
. They may be the best thing I've ever baked, and I bake a LOT.
Yummy from-scratch
Cinnamon Buns
that taste so much better than store-bought. And they're on the pretty platter my Mom bought me for my bridal shower! :)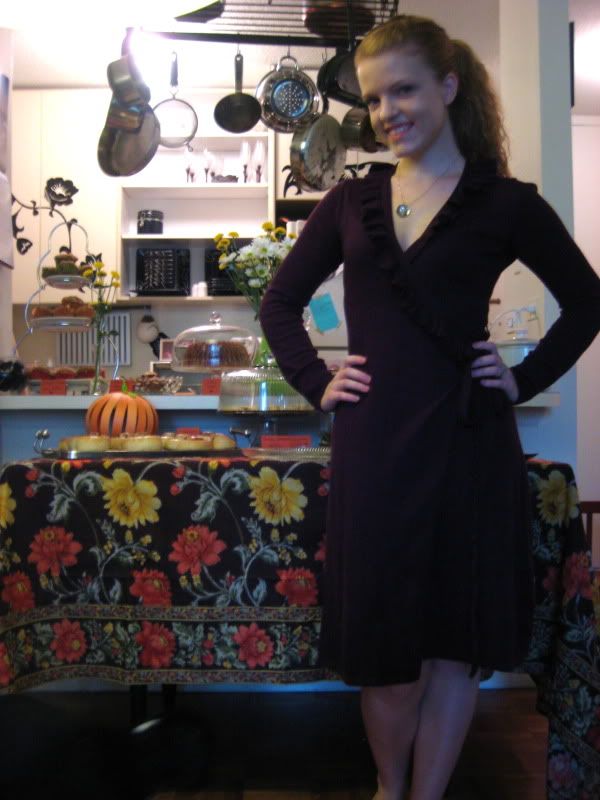 Dan insisted of getting a picture of me in front of my masterpiece after watching me work so hard to get it all together. It took me the entire day before Thanksgiving to bake everything and almost three hours that morning to do last-minute prep and assembly! Totally worth it, though!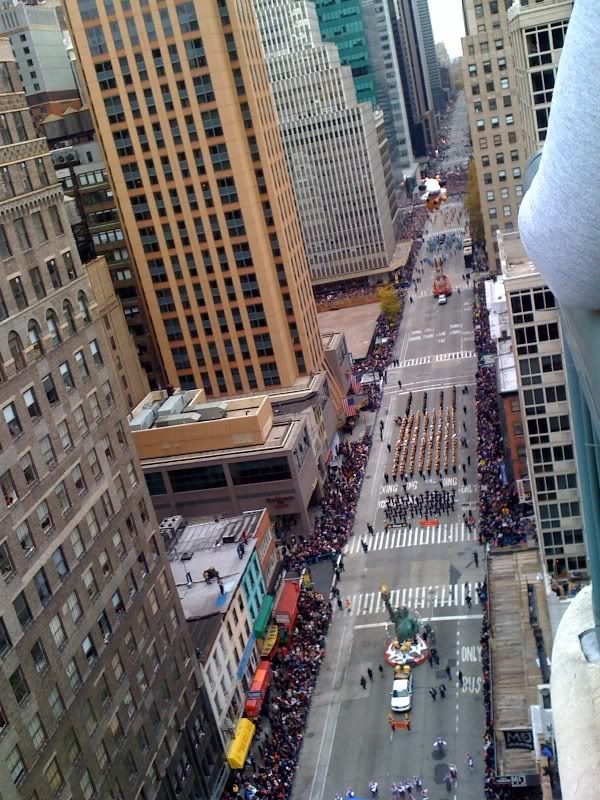 We had some seriously yummy things to munch on while loving that view.
And just in case you wondered if everyone else enjoyed themselves, too...
After the parade, we went to a friend of a friend's house and had a delicious and entertaining Thanksgiving dinner with new friends. All in all, an absolutely lovely Thanksgiving, if a bit a-typical!
How was your Thanksgiving? What did YOU make (or eat?!)?